Home
Sandelford aims to provide practical, deliverable and measurable support to businesses, within a realistic timeframe.
Brand Strategy & Marketing Solutions
Event & Media Management
Change Management & Corporate Counsel
Sandelford's business expertise spans diverse activities; strategic development to project planning and implementation;
marketing advice for a global conglomerate's acquisition search,
CRM analysis in the healthcare sector,
change management
crisis management
legal and media management in pressure situations,
co-ordination of the response to a public sector review,
reshaping public perceptions through issues campaigning.
Sandelford delivers the right fit, at the right time, for the right outcome. Recommendations might seem obvious or completely off the wall, but always straightforward and honest.
Providing certainty in an otherwise uncertain world: painstaking research, personal attention to detail and a search for a degree of perfection that may infuriate, but never disappoints.
Sandelford draws down maximum value on your behalf from a wide range of trusted associates. Building the team that is right for the task at hand.
---
Sandelford Supports:
Who is Sandelford?
David Hoey has had wide marketing, public relations and public affairs experience, consultancy and in-house. David established Sandelford to place a strong accent on brand as the foundation of marketing development, and cornerstone of public relations programmes. With experience across international, corporate, SME and voluntary/community business spheres Sandelford can scale up or down to meet ambitions/budgets.
David Hoey LLB MCIM MCIPR
David has led major marketing, communications and brand development programmes for blue chip clients and global businesses across a range of industries including healthcare, sport, snack foods, public sector development, FMCG, and charities. He has been Head of Corporate Affairs for a global engineering and services group of companies, predominately in the automotive sector.
Leadership in major management and communications tasks have included:
Corporate branding
Product brand development strategies
Social media integration
Director of Change
Definition of market entry strategies and implemented trade strategy guidelines into practical programme for sector development
Staff evaluation and redirection of resources for business development
Competition Commission Referral
Director for legal support and strategy on SFO investigation arising from Social Security Audit
CRM/Key Account Management global development with automotive OEMs
Responsibility for integration of pr, market research, and marketing/sales development: managing team of research, media, marketing and advertising support; in-house and consultancy
Integrated communications across all channels
It was once all so simple. The press release and follow-up phone call to the journalist, the glossy brochure, the big event, the scheduling with the sales team and advertising campaign. OK, it was never that simple.
Today's communications channels internal and external to the company are multi-layered and diverse. Getting the mix right is vitally important, and may be over-complicated. Social media has merely expanded the opportunity to reach particular audiences. The basics of targeting, appropriate communication to the intended audience and follow-through on product promise has remained a constant.
Sandelford understands how to maximise the potential of engaging communication across multi-channels and adding value to a business through effective integrated communications.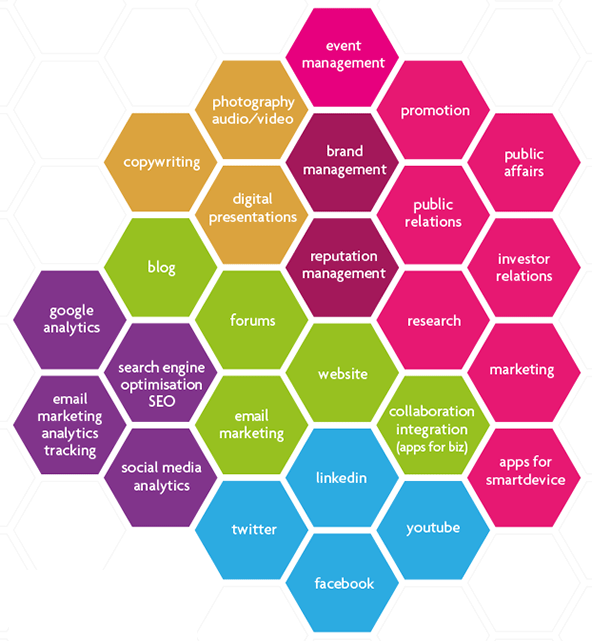 Get in Touch
LONDON
10-11 Charterhouse Square, London, EC1M 6EH.

COLERAINE
Wigmore Lodge, 26 Moneybrannon Road, Aghadowey, BT51 4AJ.
Mobile: 077 8590 6966
Telephone: 028 7086 8995
Facsimile: 028 7086 8995
Email: david.hoey@sandelford.com
Twitter: @SandelfordCo
---